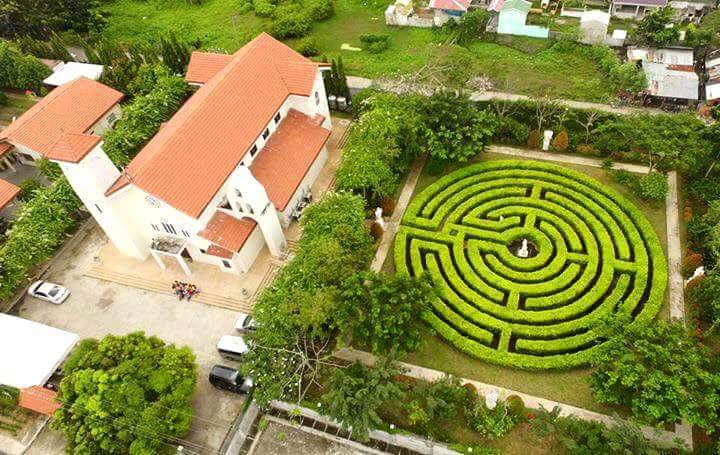 Capilla Sta. Ana

The chapel is located in Sitio Sta. Ana in Barangay Ibo. The chapel was built by a Toledo native who married a Canadian to house artifacts and relics she collected with her husband while traveling Europe. In addition, the chapel also served as a multi-purpose building for the Tesari Charitable Foundation. The foundation was established around ten years ago by Lillian Yared and her husband, Michael Overs, to provide educational, health and livelihood benefits to the marginalized members of the city. It was one way for the Overs to give back to the hometown of Lillian.
Garden Labyrinth

Aside from the relics of saints from the 18th and 19th century, the museum also houses a number of religious icons, vestments, European Renaissance paintings and an 1859 Steinway piano. In addition to the items on display, the place also has a garden at the back where a Labyrinth is located. The Labyrinth is a maze garden where one can pray and meditate. It was inspired by the labyrinths the Overs saw while traveling through Europe. The place also houses a community center that benefits the less-privileged children in the area.
The Capilla Santa Ana Museum and Community Center is located along Disodado Macapagal Highway, Toledo City, Cebu. The entrance fee to the museum is PHP 100 for local tourists and PHP 200 for foreign visitors. On the other hand, the entrance fee for students is at PHP 50. The place is managed by the Gaite family and visitors can course their inquiries to Jenny Gaite through (032) 467-8101.